The Do's and Don'ts of the 2015 iHeartRadio Music Awards
March 2, 2015, by BenBoard Staff
---
The first ever iHeart Radio Music Awards took place last year at the Shrine Auditorium in downtown Los Angeles, and were met to pretty decent reviews. We've compiled a list of things to do (and not do) to make this year's show even better!
DO: Present all awards onstage.
Because the iHeart Radio Music Awards only has eleven categories in total, it's a good idea to present all eleven of them on the NBC telecast, like last year. The TV audience would rather see their favorite celebrities accepting fan-voted awards, than performance after performance after performance. Save that for the Billboard Music Awards in May (they're notorious for having a surplus of performers).
DON'T: Make it another tribute to the city of Los Angeles
Last year's show seemed like half-awards show, half-L.A. homage. This is a
music awards
show, not a documentary. It takes away from the feeling and excitement of an awards show when half the show time is celebrities talking about their home city.
DO: Have a host.
A host is one of the things that can turn a good show into a great one. Few awards shows can pull off not having a host; the AMAs and the VMAs... and that's pretty much it. A host can also stall when a performance is taking longer than usual to set up, or if a presenter is running late (like Rihanna last year).
DON'T: Stay in the Shrine Auditorium.
Last year's show seemed a bit cramped in the tiny, 6,000-person Shrine Auditorium—enough that the performances and celebrity seats were on the same platform. The show is big enough at this point to move up to the Nokia Theater, and maybe even the Staples Center in a few years...
DO: Have an all-star lineup like last year.
iHeart Radio went all-out last year to get some of music's biggest names to hand out trophies, such as Lionel Richie, L.A. Reid, Sean "Diddy" Combs, and Gwen Stefani. Let's see even more music legends on this year's show!
The 2015
iHeart Radio Music Awards
will go live on March 29, 2015, on NBC. For a complete list of nominations,
click here
.
Powered by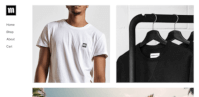 Create your own unique website with customizable templates.