Songs that have won Record of the Year and Song of the Year
February 9, 2015, 2:23 P.M.
---
Many people confuse the awards of Record of the Year and Song of the Year at the Grammys, so let's clear it up first: Song of the Year is a songwriter's award, so it's basically the Grammy for "Best Songwriting". Whereas, Record of the Year is really "Best Song of the Year".

Throughout the 57 Grammy Awards ceremonies, 29 songs have won Record and Song of the Year in the same night. Yesterday, we watched as Sam Smith joined this elite group of artists, when "Stay With Me" won both awards. Let's take a look at all the songs that have won two of every year's top awards.

"Stay With Me (Darkchild Version)", Sam Smith (2015)
"Rolling in the Deep", Adele (2012)
"Need You Now", Lady Antebellum (2011)
"Rehab", Amy Winehouse (2008)
"Not Ready to Make Nice", Dixie Chicks (2007)
"Don't Know Why", Norah Jones (2003)
"Beautiful Day", U2 (2001)
"Smooth", Santana featuring Rob Thomas (2000)
"My Heart Will Go On", Celine Dion (1999)
"Sunny Came Home", Shawn Colvin (1998)
"Change the World", Eric Clapton (1997)
"Kiss from a Rose", Seal (1996)
"Tears in Heaven", Eric Clapton (1993)
"Unforgettable", Natalie Cole and Nat King Cole (1992)
"Wind Beneath My Wings", Bette Midler (1990)
"Don't Worry, Be Happy", Bobby McFerrin (1989)
"We Are the World", USA for Africa (1986)
"What's Love Got to Do with It", Tina Turner (1985)
"Bette Davis Eyes", Kim Carnes (1982)
"Sailing", Christopher Cross (1981)
"What a Fool Believes", The Doobie Brothers (1980)
"Just the Way You Are", Billy Joel (1979)
"Killing Me Softly with his Song", Roberta Flack (1974)
"The First Time Ever I Saw Your Face", Roberta Flack (1973)
"Bridge Over Troubled Water", Simon & Garfunkel
"Up, Up and Away", The 5th Dimension (1968)
"Days of Wine and Roses", Henry Mancini (1964)
"Moon River", Henry Mancini (1962)
"Nel Blu Dipinto Di Blu (Volare)", Domenico Modugno (1959)
Powered by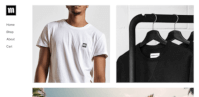 Create your own unique website with customizable templates.