Week of 12/15: Kacey Musgraves, R. Kelly, Beyonce & more make big debuts
December 15, 2013, 11:39am | by Ben Bernier, CEO
---
ON THE CHARTS

---

---

This week's charts served as a great first week on BenBoard for Kacey Musgraves. The country star was just recently nominated for four GRAMMY awards, including Best New Artist. Her GRAMMY-nominated album Same Trailer Different Park debuted at No. 7 on the BenBoard 10 this week, and at No. 1 on the Country Albums chart. Musgraves also holds the No. 5 spot on the Hot 20, for "Follow Your Arrow", which is No. 1 on the Country Songs chart as well. Because of all these achievements, Musgraves was named BenBoard's Artist of the Week.

R. Kelly's Black Panties debuted at No. 8 on the BenBoard 10 this week. The album was released last Tuesday (December 10), and features this week's No. 1 R&B song. "My Story"—featuring 2 Chainz—charts at No. 7 on the Hot 20, aside from taking the No. 1 spot on the R&B songs chart.

Last week, Beyonce released her self-titled visual album. The album was meant to be kept a secret, and no one knew of its production prior to its December 13 release. The album debuted at No. 2 on the BenBoard 10, coming in just below Britney Jean, which reigned for a second week. "Pretty Hurts"—the album's opening track—also charted at No. 4 on the R&B S
ongs chart.

Passenger's "Let Her Go" jumped three spots this week to No. 1 on the Hot 20, also making it this week's greatest gainer. The song also charts at No. 1 on the Rock songs chart.

Kelly Clarkson's holiday album Wrapped In Red is getting big recognition come the holidays. She recently appeared on The Ellen DeGeneres Show to promote the album, and perform a few songs. "4 Carats"—one of the album's five original songs—debuted at No. 12 on the Hot 20 this week, and the album itself rose to No. 6 on the BenBoard 10.

This week featured three new charts; Pop Albums, Hip-Hop/R&B Albums, and Rock/Country Albums. These charts were topped for the first time by Britney Spears, Beyonce, and Kacey Musgraves, respectivley. Other No. 1 artists this week include Pitbull & Ke$ha ("Timber", Pop Songs), and Flo Rida ("How I Feel", Hip-Hop Songs).
Powered by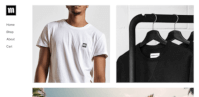 Create your own unique website with customizable templates.