Week of 12/8: Britney Jean debuts, Eminem falls, and more
December 8, 2013, 6:17pm
---
ON THE CHARTS

Britney Jean is finally here! The return of the pop princess has lived up to its expectations, debuting at #1 on the BenBoard 10, and containing four charting songs. The album's second single "Perfume" currently sits at #5 on the Hot 20, with "Now That I Found You" debuting at #11. The song also claims the top spot on the Dance chart, where two more Britney Jean songs stand; "Body Ache" and "It Should Be Easy" (at #3 and #4, respectivley). The album itself took the top spot on the BenBoard 10, breaking Lady Gaga's reign atop the chart. Spears was also named Artist of the Week; becoming the first person to receive the honor three times.

Spears wasn't the only one to meet success this week. The rising duo known as A Great Big World rose to #1 on the Hot 20 this week, with "Say Something". This also earned them the #1 spot on the Pop chart, breaking Pitbull and Ke$ha's seven-week streak.

This week wasn't perfect for everyone; Eminem took a hard fall down the Hot 20 chart. Em's "Headlights" fell ten spots from no. 7 to no. 17. "The Monster"—which stood at #1 for two weeks—also dropped three spots to no. 6 on the Hot 20. His album The Marshall Mathers LP 2 got pushed down two spots by Britney Jean's debut Catching Fire's rise to no. 3.

Other debuts this week include Flo Rida's "How I Feel" (no. 3 on Hot 20, no. 1 on Hip-Hop), Passengers' "Let Me Go" (no. 4 on Hot 20, no. 1 on Rock/Country), and Fall Out Boy's "Alone Together" (no. 8 on Hot 20, no. 2 on Rock/Country).
Powered by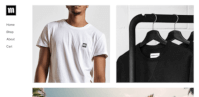 Create your own unique website with customizable templates.