Week of 11/24: Catching Fire debuts, Pitbull & Ke$ha return to #1
November 24, 2013 12:30pm
---
The sequel of the 2012 film The Hunger Games is now in theaters worldwide. The soundtrack to the movie was released on November 19, and features all-star voices, such as Christina Aguilera, Ellie Goulding, Coldplay, Lorde, Of Monsters and Men, and more. The album debuted at #5 on the BenBoard 10 this week. Christina Aguilera will perform "We Remain" at the 2013 American Music Awards tonight, with A Great Big World. This song debuted at #4 on the Hot 20, and #3 on the pop chart.

The BBMA-nominated song "We Were Us" (by Keith Urban and Miranda Lambert) made its debut on the charts as well, peaking at #7 on the Hot 20, and claiming the top spot on the Rock/Country songs chart. The song was nominated for Best Country Song, at the BBMA's, but lost to Taylor Swift's "Everything Has Changed".

Two weeks ago, Pitbull & Ke$ha's #1 hit "Timber" dropped to no. 2, being passed by Eminem's "The Monster". This week, they have taken back #1, claiming the top spot for three non-consecutive weeks. The duo also spends a sixth week at #1 on the pop chart.

Other debuts on the charts this week include Justin Bieber's "Hold Tight"—the third song in his series of Music Mondays—and BBMA-nominated "Round Here", by Florida Georgia Line. The songs debuted at #3 on the R&B chart, and #4 on the rock/country chart, respectivley.
Powered by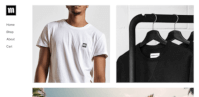 Create your own unique website with customizable templates.