Week of 1/26: Shakira & Rihanna rise to no. 1, Beyonce breaks BenBoard 10 record
January 25, 2014 | 11:31am
---
ON THE CHARTS

After debuting just last week, Shakira and Rihanna's top-notch collaboration "Can't Remember to Forget You" has risen to no. 1 on the Hot 25. The duo also snags the top spot on the Pop Songs chart, breaking "Timber"'s 11-week reign atop the chart. Shakira's 2014 album is set for a spring release.

Because of Shakira and Rihanna's rise to no. 1, Beyonce has been thrown from the top spot. Nevertheless, Queen Bey makes history this week on the BenBoard 10, as Beyonce is officially the longest-reigning no. 1 album. As of this week, the self-titled visual album has spent six consecutive weeks at no. 1—longer than any other album in the chart's history. She surpassed husband Jay Z's Magna Carta... Holy Grail, which previously stood at no. 1 for five weeks from July 5 through August 8 of last year.

Beyonce isn't the only one breaking records this week, as Kacey Musgraves has officially taken over the country field of BenBoard. This week marks the country star's seventh week atop both the Country Songs and Rock/Country Albums charts. She is also the only artist to top both charts, since they were both introduced just seven weeks ago.

Other artists to debut on the charts this week include Jennifer Nettles, whose newest album That Girl peaks at no. 2 on the Rock/Country Albums chart, and the single "That Girl" lands the no. 4 spot on the Country Songs chart. Miley Cyrus' new single from Bangerz "Adore You" debuts at no. 20 on the Hot 25, and Taylor Swift's "The Lucky One" debuts at no. 18. Bruce Springsteen recently scored his fifteenth no. 1 album on the Billboard 200, and it debuts at no. 4 on the Rock/Country Albums chart as well.
Powered by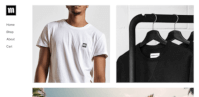 Create your own unique website with customizable templates.