September is in full swing! We hope you're starting off the school year just right with a great soundtrack! Here are the chart highlights this week.

Starting at the top, Meghan Trainor blasts 4-1 with "All About That Bass", and debuts at no. 1 on the Rising 10 with her Title EP. This makes her the fourth person in BenBoard history to top both main charts at the same time. The only other artists to achieve this are Eminem, Beyonce and Shakira.

As mentioned above, "Bass" tops off the Top 25, as well as the Pop Songs, Digital Songs and Streaming Songs charts. Her Title EP is also no. 1 on Pop Albums.

Just below Trainor is Taylor Swift, whose "Shake it Off" falls 1-2 this week. It also slips on Pop Songs, but holds its place on Digital Songs. Its parent album (called 1989) will be out in just over a month.

Jessie J, Ariana Grande and Nicki Minaj's summer anthem "Bang Bang" descends to no. 3 following Swift's departure from no. 1. This causes it to go down on Pop Songs although it, too, persists at its spots on Digital and Streaming songs.

Trainor's jump pushes back yet another song--Iggy Azalea and Rita Ora retreat from their no. 3 highpoint, as "Black Widow" backtracks 3-4. However, it continues its reign on Hip-Hop Songs, and jumps 6-3 on Streaming Songs. "Widow" holds at no. 3 on Digital Songs.

Minaj appears again with "Anaconda", as it slithers 6-5, returning to its no. 5 P.R. "Anaconda" rests at no. 2 on Hip-Hop Songs for a second week, and at no. 4 on Digital Songs. It falls 7-8 on Streaming Songs.

Other Top 25 highlights include:
"Break Free", Ariana Grande feat. Zedd, 8-6
"Stay with Me", Sam Smith, 5-7
"Rather Be", Clean Bandit feat. Jess Glynne, 11-8
"Boom Clap", Charli XCX, =9
"Latch", Disclosure feat. Sam Smith, 7-10
"Fireball", Pibull feat. John Ryan, 13-11
"2 On", Tinashe feat. ScHoolboy Q, d.21

...And outside of the Top 25:
"Burnin' it Down", Jason Aldean, d.3 (Country Songs)
"Burnin' it Down", Jason Aldean, d.8 (Digital Songs)
"Break Free", Ariana Grande feat. Zedd, 2-1 (Dance Songs)
"Maps", Maroon 5, 2-1, (Adult Contemporary Songs)
"Blame", Calvin Harris, d.7 (Streaming Songs)

Check back tomorrow (Sep. 20) when the Top 25 will refresh again!
Powered by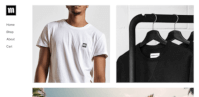 Create your own unique website with customizable templates.