---
---
BEST POP ARTIST
Lady Gaga
One Direction
Pitbull
Pharrell Williams
Katy Perry

BEST POP SOLO
"Perfume"
"Story of my Life"
"Let it Go"
"Happy"
"Young Girls"

BEST POP COLLAB.
"Timber"
"Do What U Want"
"Say Something"
"Dark Horse"
"Can't Remember to Forget You"

BEST POP ALBUM
ARTPOP
Midnight Memories
Complete My Journals
Avril Lavigne
G I R L
---
BEST HIP-HOP ARTIST
Eminem
Chris Brown
Lil Wayne
Jay Z
Tyga

BEST HIP-HOP SOLO
"Tom Ford"
"Lookin' A**"
"How I Feel"
"Keep Me Safe"
"Moment"

BEST HIP-HOP COLLAB.
"The Monster"
"Molly"
"Real and True"
"Loyal"
"Show Me"

BEST HIP-HOP ALBUM
Underground Luxury
Mastermind
Rise of an Empire
Oxymoron
The Marshall Mathers LP 2
---
BEST R&B ARTIST
Toni Braxton
R. Kelly
Beyonce
John Legend
Kelly Rowland

BEST R&B SOLO
"All of Me"
"Feel Good"
"Partition"
"Can't Raise a Man"
"Love and War"

BEST R&B COLLAB.
"My Story"
"Without Me"
"Drunk in Love"
"Talk Dirty"
"I Luv This S**t"

BEST POP ALBUM
Love, Marriage & Divorce
Beyonce
Black Panties
A Mary Christmas
BraveHeart
---
BEST ROCK ARTIST
Aloe Blacc
Fall Out Boy
Bruce Springsteen
Passenger
Paul McCartney

BEST ROCK SONG
"Let Her Go"
"Alone Together"
"The Man"
"Love Me Again"
"Sweater Weather"

BEST ROCK ALBUM
Lift Your Spirit
Supermodel
New
High Hopes
Mind Over Matter
---
BEST COUNTRY ARTIST
Kacey Musgraves
Miranda Lambert
Luke Bryan
Florida Georgia Line
Keith Urban

BEST COUNTRY SOLO
"Round Here"
"How Could I Want More"
"Compass"
"Follow Your Arrow"
"Invisible"

BEST CNTRY. COLLAB.
"My Story"
"Without Me"
"Drunk in Love"
"Talk Dirty"
"I Luv This S**t"

BEST COUNTRY ALBUM
Love, Marriage & Divorce
Beyonce
Black Panties
A Mary Christmas
BraveHeart
---
BEST DANCE ARTIST
Avicii
Skrillex
Icona Pop
Martin Garrix
DJ Snake

BEST DANCE SOLO
"Animals"
"Swine"
"All Night"
"Hey Brother"
"#SELFIE"

BEST DANCE COLLAB.
"Turn Down For What"
"Eat Sleep Rave Repeat"
"Take Me Home"
"Find You"
"Recess"

BEST DANCE ALBUM
Recess
Born Naked
Britney Jean
Hotel Rooms
Little Red
---
BEST GROUP
Young Money
One Direction
Fall Out Boy
Icona Pop
Florida Georgia Line

BEST SOCIAL ARTIST
Katy Perry
Justin Bieber
Lady Gaga
Demi Lovato
Shakira

BIGGEST FANS
Demi Lovato
Katy Perry
Lady Gaga
One Direction
Britney Spears

BEST PRODUCER
Dr. Dre
Pharrell Williams
Cirkut
Dr. Luke
Zedd
---
BEST TOUR
Bangerz Tour
The Mrs. Carter Show World Tour
Neon Lights Tour
Would You Like A Tour?
Magna Carter World Tour

BEST VIDEO
"The Monster"
"G.U.Y."
"Dark Horse"
"Mama's Broken Heart"
"Loyal"

BEST SONGWRITING
"Compass"
"The Monster"
"Old School Love"
"Dark Horse"
"Human"
---
MOST INSANE BEAT DROP
"#SELFIE"
"Animals"
"Dark Horse"
"Turn Down For What"
"Recess"

BEST COMEBACK
Skrillex
Beyonce
Paul McCartney
Shakira
John Legend

BEST SONG FROM A MOVIE
"Happy"
"Everything is Awesome"
"Let it Go"
"We Remain"
"A Little Party Never Killed Nobody (All We Got)"
---
BEST PROMOTIONAL SINGLE
"Venus"
"Senile"
"Sexercise"
"White Christmas"
"Same Girl"

BEST SHOULD-HAVE-BEEN-A-SINGLE
"Pretty Hurts"
"Moment"
"Take it Easy on Me"
"Gypsy"
"Be My Forever"

BEST FEATURED VERSE
"Loyal" (Lil Wayne)
"Gold" (Tyga)
"Drunk in Love" (Jay Z)
"Old School Love" (Ed Sheeran)
"Can't Remember to Forget You" (Rihanna)
Powered by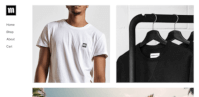 Create your own unique website with customizable templates.