2014 Kids' Choice Awards: Predictions
March 14, 2014 4:18pm ET
---
Heidi Klum experiences an unforgettable KCA slime while Nick Cannon protects himself at the 2011 KCA's.

---

ON THE CHARTS

---

The countdown is on until the kids' biggest night!



---

With fifteen days to go, we're getting ready for the Kids' Choice Awards like we always do—with our predictions! Check out who we think will take home an orange blimp (or two) on March 29th.

Favorite Movie
This year's race for Favorite Movie will be a close one—it contains four top-notch movies that even we are having a hard time deciding who has the best chance of winning. Although Oz the Great and Powerful and Iron Man 3 both received big nominations (at the Academy Awards and People's Choice Awards, respectivley), it's a close call between The Smurfs 2 and The Hunger Games: Catching Fire. Neil Patrick Harris delivers an outstanding performance in The Smurfs alongside Jayma Mays and Katy Perry (who also receive KCA nominations this year), but our bet is on The Hunger Games, which took home the glory last year.

Favorite Movie Actor
Here at BenBoard, we were surprised that Adam Sandler even got nominated in this category for Grown Ups 2, due to its slightly inappropriate humor. But if Adam is up for anything, he's undoubtedly going to win. He's took home eight orange blimps in the past, and we have no doubts he'll add to that list this year.

Favorite Movie Actress
Sandra Bullock deserves this one hands down for her astonishing performance in Gravity, despite her loss at the Oscars. However, the kids are most likely going to pick Jennifer Lawrence on this one. Now that Kristen Stewart is out of the running for Twilight (she won for the past two years), Jennifer Lawrence is almost positively going to win.

Favorite Animated Movie
Frozen, Frozen, Frozen. There's almost no doubt that the adorable 2-time Oscar-winning film will win for Favorite Animated Movie. Although we're pretty confident that Frozen will win, we wouldn't be surprised to see Monsters University or Despicable Me 2 win, either.

Favorite Voice From An Animated Movie
There's no other way to say that Katy Perry deserves to win this award a second time than to just say it straight forward. She won back in 2012 for The Smurfs and the movie's sequel has earned her another nomination this year, which we're almost positive she will win.

Favorite TV Show
Now that both iCarly and Victorious are no longer eligible to be nominated, it's going to be a close call between Sam & Cat and The Big Bang Theory. Although The Big Bang Theory has five Emmys under their belt, we're putting our money on Nickelodeon's own Sam & Cat, simply because you can't get much better than Ariana Grande and Jennette McCurdy on the same set.

Favorite TV Actor
This category has always been tough to call, because there aren't many male children's idols on television. We're not too familiar with any of the nominees this year, so we're taking a wild guess and saying Ross Lynch, because he won last year.

Favorite TV Actress
Another reason why Sam & Cat deserves to take home Favorite TV Show—it stars two of this year's nominees for Favorite TV Actress; Ariana Grande and Jennette McCurdy. It's a dead tie between these two, so if you're looking for a solid bet, either one of them will do you good.

Favorite Music Group
"Gee, I wonder who will win this one..." It's gonna be a landslide. One Direction is gonna take this one for sure. They won last year, and the only possible act that could beat them would be Macklemore & Ryan Lewis, but we're not counting on it. After all, this is a kid-voted awards show, and 1D is adored by pretty much every female under 18.

Favorite Song
This is where things get tough. The Favorite Song category has always been tough to call, but since One Direction's "Story of My Life" is nominated, we wouldn't be surprised to see it win. However, it's a dead tie for the runner-up position between Miley Cyrus' "Wrecking Ball" and Katy Perry's "Roar".

Favorite Male Singer
For the first time since 2010, Justin Bieber isn't nominated for Favorite Male Singer, so it's anyone's game here. In our opinion, it's gonna be close between Bruno Mars and Justin Timberlake, but our money's on Bruno Mars. Who doesn't love his short-and-sassy style?

Favorite Female Singer
Again, it's anyone's game. The two we're leaning towards are Katy Perry (who won last year) and Taylor Swift (who won back in 2010). The two divas also compete for Favorite Song, so it's gonna be a close call.
Powered by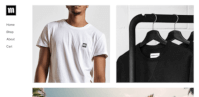 Create your own unique website with customizable templates.