​Artists, Songs, and Albums Eligible to be Considered for Nomination

December 13, 2015
​(Updated: December 14, 2015)

The 2016 BenBoard Music Awards are less than thee months away, so it's time to take your picks for who will score the most gold this coming March. For this year's voting rounds, the eligibility period is January 1 to November 30, 2015. That means that all songs and albums nominated must have been released within that time period, and all artists nominated must have released an album during the eligibility period.

To help you guess who will be nominated this year, here's a list of all the eligible acts we've been considering.

Powered by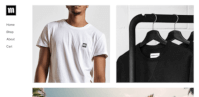 Create your own unique website with customizable templates.