2013 American Music Awards
Live on ABC on Nov. 24 | 8pm EST
The 2013 American Music Awards will take place on November 24, 2013, from the Noika Theater in Los Angeles. It will air live on ABC at 8:00pm EST. Pitbull will serve as the show's host.

BenBoard will be doing a live play-by-play on the show, tweeting and publishing information about the show as it's going on.
---
PERFORMANCES

Katy Perry - "Unconditionally"
One Direction - "Story of My Life"
Ariana Grande - "Tattooed Heart"
Imagine Dragons - "Demons" / "Radioactive"

Pitbull & Ke$ha - "Timber"
Justin Timberlake - "Drink You Away"
Florida Georgia Line & Nelly - "Cruise" / "Ride Wit Me"
Rihanna - "Diamonds"
Macklemore, Ryan Lewis & Ray Dalton - "Can't Hold Us"
Jennifer Lopez - tribute to Celia Cruz
A Great Big World & Christina Aguilera - "Say Something"
Kendrick Lamar - "Swimming Pools"
Lady Gaga & R. Kelly - "Do What U Want"

Luke Bryan - "That's My Kind of Night"
TLC & Lil Mama - "Waterfalls"
Miley Cyrus - "Wrecking Ball"

WINNERS

Justin Timberlake
Favorite Pop/Rock Male Artist
Presented by Taylor Swift

Rihanna
Favorite R&B/Soul Female Artist
Presented by Zoe Saldana & Marc Anthony

Taylor Swift - Red
Favorite Country Album
Presented by Kristen Bell & Chris Daughtry

Macklemore & Ryan Lewis - The Heist
Favorite Rap/Hip-Hop Album
Presented by Akon & Michael Bolton

Imagine Dragons
Favorite Alternative Artist
Presented by Joan Jett & Dave Grohl

Marc Anthony
Favorite Latin Artist
Presented by Pitbull

One Direction - Take Me Home
Favorite Pop/Rock Album
Presented by Kelly Osborne & Nicole Richie

Ariana Grande
Favorite New Artist of the Year
Presented by Daisy Fuenetes & Juan Pablo Galavis

Rihanna
Icon Award
Presented by Jay-Z & Rihanna's mother

Justin Timberlake
Favorite Soul/R&B Male Artist
Presented by Nathan Fillion & Alicia Silverstone

Florida Georgia Line & Nelly - "Cruise"
Single of the Year
Presented by

Justin Timberlake - The 20/20 Experience
Favorite R&B/Soul Album
Presented by Sarah Silverman

Avicii
Favorite EDM Artist
Presented by Austin Mahone & Kendall Jenner

Luke Bryan
Favorite Country Male Artist
Presented by

One Direction
Favorite Pop/Rock Band/Duo/Group
Presented by Kevin O'Leary, Daymond John, Robert Herjavec & Marc Cuban
Powered by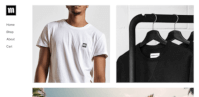 Create your own unique website with customizable templates.