2016 BBMAs Categories
December 14, 2015
The 2016 BenBoard Music Awards are the ninth installment of our annual voting ceremony, and over the years, the categories have changed quite a bit. Below is a list of the categories that this year's nominees will be vying for.

Artist of the Year
Song of the Year
Album of the Year

Best Pop Artist
Best Pop Album
Best Pop Song – Solo
Best Pop Song – Collaboration

Best Rock Artist
Best Rock Album
Best Rock Song

Best Country Artist
Best Country Album
Best Country Song

Best Rap Artist
Best Rap Album
Best Rap Song – Solo
Best Rap Song – Collaboration


Best R&B Artist
Best R&B Album
Best R&B Song – Solo
Best R&B Song – Collaboration
​
Best Dance Artist
Best Dance Album
Best Dance Song

Best New Artist
Best Music Video
Best Fans
Best Songwriting
Best Comeback
Best Should-Have-Been-A-Single
Best Featured Verse
Best Tour
Best Song from a Movie
Best Live Performance

Merit Awards
Artist on the Rise
Legendary Award
Inspiration Award
Here's the overall yes/no chart on whether or not each category has been awarded since 2011.
Powered by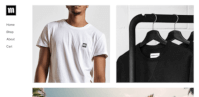 Create your own unique website with customizable templates.