2014 Billboard Music Awards: Who will win big?
Ben Bernier | May 2, 2014 8:26PM ET
---
---

The Billboard Music Awards are different from other award shows, in the way that the fans don't have a say in who takes home the glories. In this show and this show only, the winners are based on chart performance, radio airplay, and downloads. Because of this, it's fairly easy to

---

ON THE CHARTS
Powered by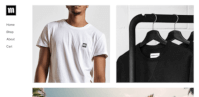 Create your own unique website with customizable templates.